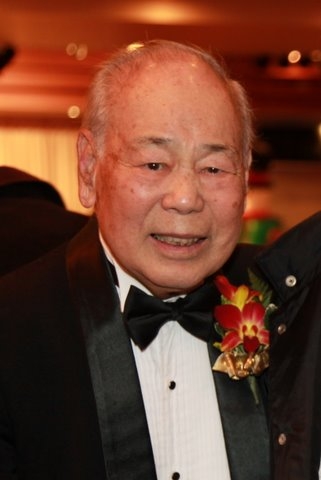 The late Mr. Frank Huang 黄飛然老師 Artistic Director and Conductor. Artistic Advisor:
Vancouver Chinese Choir Association's (VCCA) music director since its inception, later became artistic advisor/conductor emeritus, Frank Huang, was a well-known music educator, singer, conductor and cellist. He graduated from St. John's University and the National Conservatory of Music in Shanghai, China. Mr. Huang went to Hong Kong in 1953, obtained the Licentiate of the Royal School of Music Diploma in 1954, and joined the Education Department, Music Section, of the Hong Kong Government where he worked until his retirement. While in Hong Kong, he founded the Hong Kong Oratorio Society, and was its music director in its early years. He was also principal cellist of the Hong Kong Philharmonic Orchestra.

Mr. Huang immigrated to Canada in 1975. In subsequent years and on numerous occasions, he was invited to return to Hong Kong to conduct for various choral and orchestral performances. Locally in his neighborhood communities, he incessantly lent his musical expertise by adjudicating at local singing competitions and hosting choral and conducting workshops. In addition to the VCCA, Mr. Huang conducted the Chown Memorial and Chinese United Church Choir, the Vancouver Oratorio Society and the Vancouver Formosan Oratorio Society. He was also a cellist with the Elgar Strings.

Created on

Posted on

Visits

10758